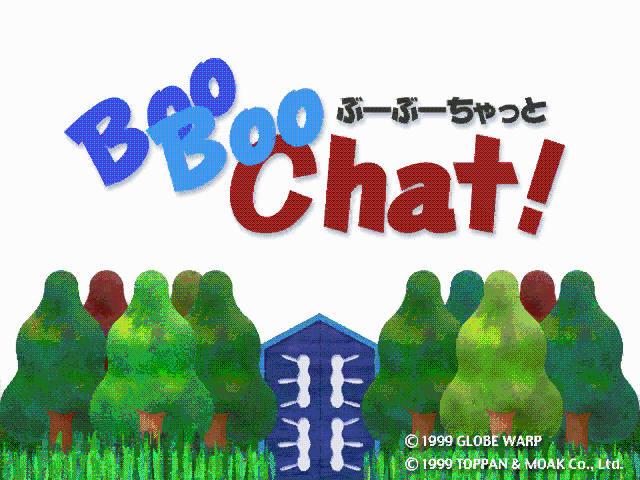 "IMGLIB/661/music.mid", converted to MP3
Credited to (c) 1997 Cubic Energy Inc. all rights reserved.
BooBooChat was developed for Toppan & Moak,
"a creative company engaged in the planning and production of digital content"
established jointly by Toppan Printing Co. and Moak One Co., a web design firm
(not to be confused with MORK Inc., a Japanese digital marketplace with no connection to Moak One)
.
As the T & M
(stylized "TandM")
website was largely powered by Macromedia Shockwave and most of the relevant files were not archived, it's hard to say if there was any kind of larger community presence on their pages.
The last archived page mentioning BooBooChat was saved from October 08, 2000 - T & M underwent big changes circa 2006-2007, and no mention of BooBooChat can be found on their redesigned site.
Based on a blog post
, BooBooChat and
TulieWorld
closed down somewhere around / prior to 2007.
BooBooChat was available on the official T & M website at http://www.tandm.co.jp/chat/, though no archived version of this page has been found at this time. It was also advertised on
the main GlobeWarp website.