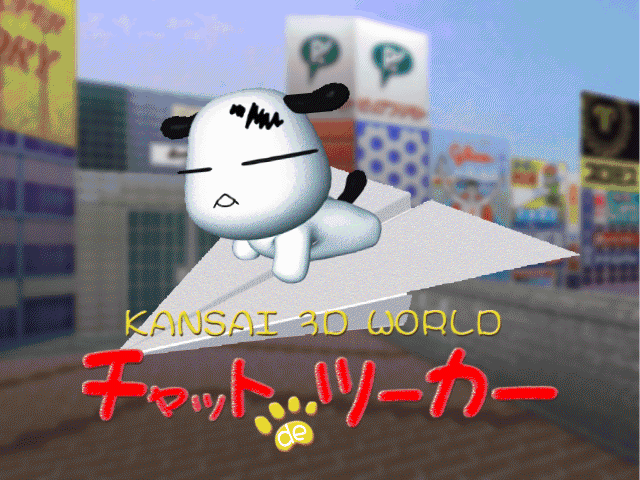 "IMGLIB\231\music.mid", converted to MP3
TU-KA Phone Kansai Inc. was a telecommunications company that provided local and long distance wire telephone voice and data communication services. It was a subsidiary of KDDI, which was a telecommunications operator formed as a merger of Daini-Denden Inc., Kokusai Denshin Denwa Corp, and IDO Corp.
The TU-KA subsidiary was closed on March 31, 2008.
CHAT de TU-KA required users to enter a password to log into the chat server. Choosing not to enter a password will allow you to play offline.
Users that registered as a TU-KA Town Member would be sent news updates regarding the telecommunications service once or twice every two months, and be allowed to enter "all rooms of CHAT de TU-KA!" - the FAQ likewise mentions that there are a total of 5 rooms in CHAT de TU-KA, of which guests can only access 3.
There are, indeed, five folders corresponding to the five rooms within the client's files. While it should be possible to move these files around and access the two other rooms, it is unclear how to do this at the time of this writing.
The characters from CHAT de TU-KA were known as "Chapets".
By solving a questionnaire, users could download Chapets tools from the main website that would allow them to decorate their desktop with them, as well as free wallpapers and screensavers for their phones.
Presumably, these questionnaires would be hosted within the chat world itself, as no links to these tools are available from the official website.
By connecting the Tu-Ka USB Data Adapter II or Data / FAX Card 9600 "Plus" III to a TU-KA phone, it was possible to use Chat de TU-KA from anywhere in the nationwide service area.
[Information sourced from the official "TU-KA Park" webpage]