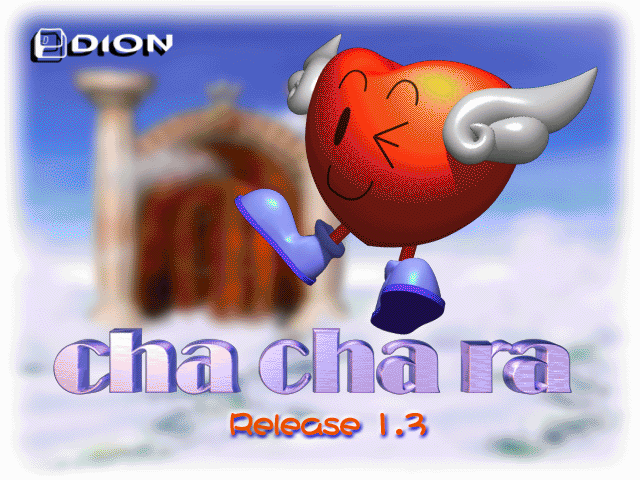 "IMGLIB\add\551\music.mid", converted to MP3
Credited to (c) 1998 Cubic Energy Inc. all rights reserved.
"Let's go for a walk in a mysterious space floating above the clouds."
DION
(DDI Integrated Open Network)
was an Internet Service Provider that operated from
(roughly)
1998 to 2019.
ChaChaRa was a chat client made in 1999 exclusively for members of DION's internet service. Users could only get the download link after filling out a form on the ChaChaRa website, though this was easily circumvented by simply adding a "2" to the download page's address.
The name "ChaChaRa" is based on the Spanish word for 'chatter' or 'to babble',
"chacharear"
[Information sourced from the official ChaChaRa webpage]